Last June, Charlie Adlard was invited to the Rendez-vous d'Amiens to present Altamont, his new album written by Herik Hanna. We met the comic book artist of The Walking Dead and talked with him about his new book, that will be published on August the 30th by Glénat. A great moment we are happy to share with you.
It's great, I loved when I was here last time even if it was in a very different place. Here it's amazing. In 2017, I'd seen the town.The festival was in a fantastic building. But here we are out of the city. So I would be disappointed if my first visit was between the hotel and here and if I didn't see anything else before.
This town is lovely. I'm sure I will go back anyway.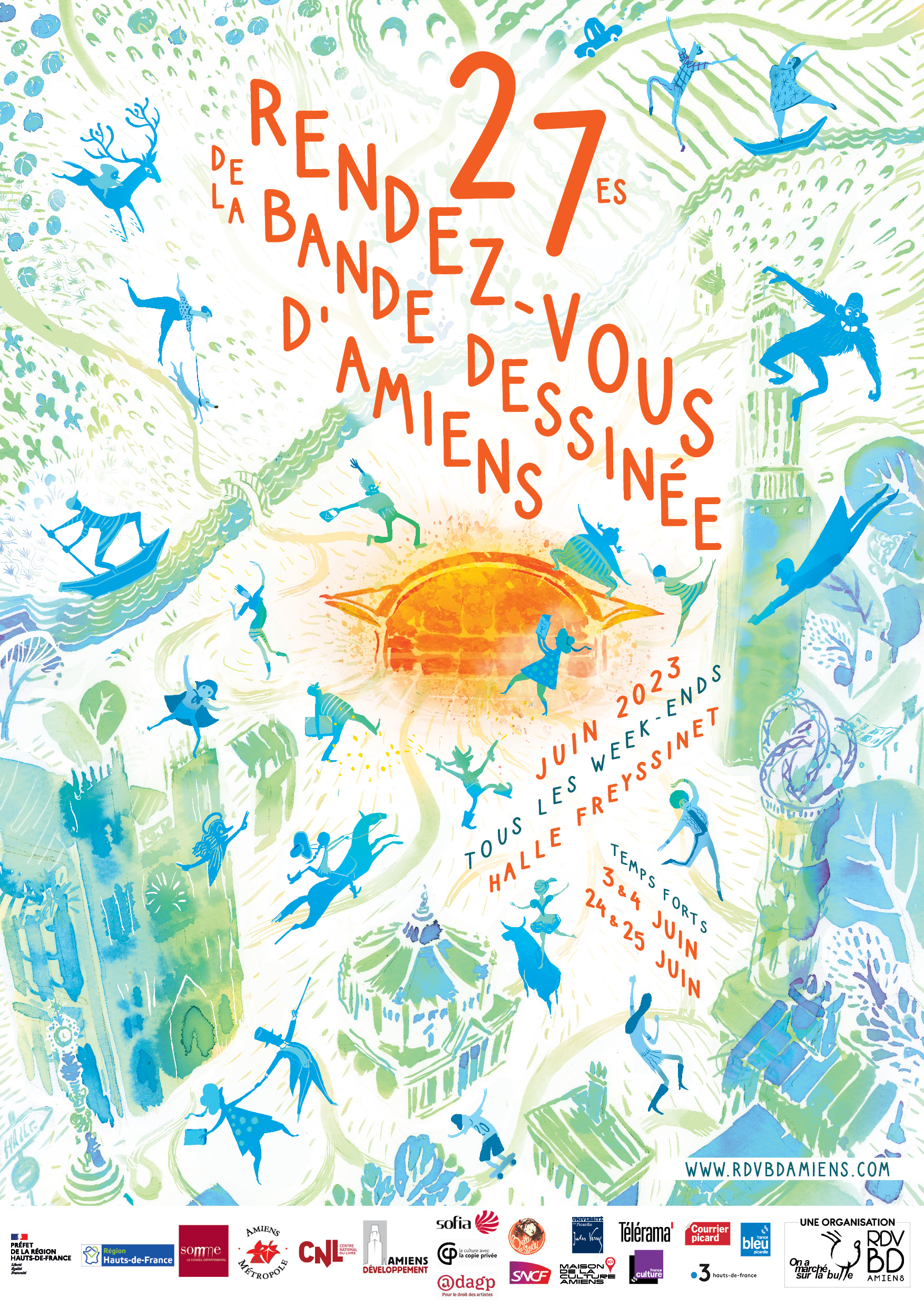 Sean Phillips and you are compatriot, what kind of relationships have you got both of you ?
He's my lover ! No, he's just a very good friend. It's quite nice to have a friend in the industry and to do things with other fellow comic book artists. You get on with after the show or after the event. Because British people are not very good at other languages. If we are not with people speaking the same language, we could feel alone. Did you already have time to visit the exhibition Nouveau Noir ?
I had a good look at Sean's exhibition. And of course, they had an exhibition of mine last year but unfortunately, I couldn't make a twist, a real shame. You guys, not just here, but like my annual visit to Angoulême as well, the way you guys do exhibits is just definitely better than anywhere else.
You don't just see pictures on the wall. You create an atmosphere, a setting. An exhibition in the UK or in the States, you just see pictures on the wall, which is fine.
You like to see the work. But you want something else to make it special.
Like the bar !
Absolutely. People have the imagination to do stuff like that, rather than just get 40 pieces of our work like in a gallery.
And the people that are working here are not professional, they are just passionate about comics.
That's incredible this love for our industries. If you are passionate by something, you will do it for little money or nothing, that's great to know that.
Let's talk about Altamont, your new book available in France in august.
We launched it at Cabaret Vert a week earlier, because it just makes sense to launch it at a comics rock festival. And I've been to Cabaret Vert before because I'm a music fan. I'm also a musician, I play the drums, even if a lot of people contest that. I went to Cabaret Vert in 2017 and 2018 and I loved it.
It's great to see bands, hear music and go and sign comic books for the same people that are watching the music. It's something that never happens in the UK or in America.
And it just makes sense to launch Altamont in a festival featuring lots of bands. It's really a specific place.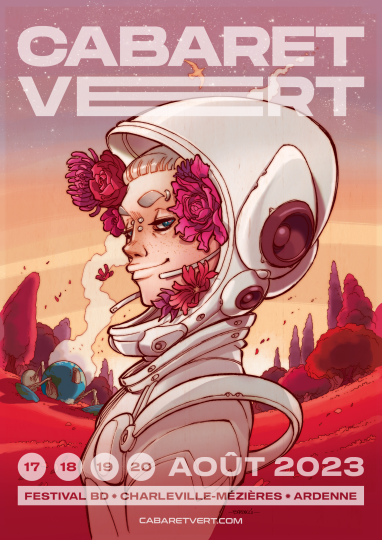 Why did you decide to work on Altamount for this new project ?
I can't remember the actual time I chose Altamont. I just remember for ages that I wanted to do a music based comic. I always wanted to do something about the end of the sixties.
Now I'm post Walking Dead. I'm 56 years old. Not that I am thinking my time on this planet is limited. But you get a certain age and you think I'm not so long left. I am not interested in doing frivolous things anymore, not just doing a comic for laugh or doing a superhero. All these elements were in my head. That was an interesting thing to do something at the end of the sixties, how the hippy ideals were perverted. How it became the paranoid seventies. At the end of the sixties were Altamont and Manson's murders. Why didn't you choose Manson's murders ?
I didn't really want to do the Manson's murder. It's too famous, there is so much about them. And there is actually not that much about Altamont. When I mention Altamont to a person on the street, people don't know about it, except if they are big music fans. They know about Woodstock, but it's not the same.
I never wanted to tell a story about Altamont because even if it's not that well known, there is a really good documentary about it. I didn't want to make a comic book version of something or to adapt something else. It would not be better than the documentary (Gimme Shelter). I wanted to make a story about the darkness of Altamont.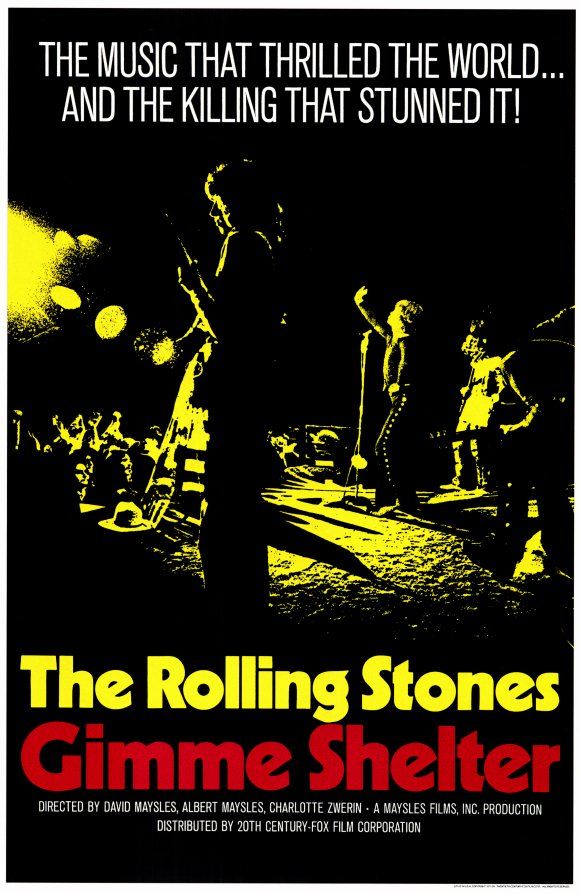 How did you work on Altamont ?
Visually, as we progressed with the story, I realized especially the colors I wanted to trade the atmosphere of Altamont. Browns, oranges, the classic of the California sunset colors. As the story progresses, I started removing colors from all things to get an Altamont in grays and blues for the final scenes. I don't want to spoil it, but this is close to the black and white.
Did you appreciate playing like that with the colors ?
Yes, of course. I used colors only in a couple of short stories like White Death with Robbie Morrison. I colored covers. But not 130 pages of a book. It's a big adventure for me to do colors and I love coloring, I find it's very relaxing.
Did you know Herik Hanna ?
I hadn't met Herik before Altamont. I never thought it would be a French comic book, when I started thinking about writers. But it didn't work with the couple of writers I talked to before Herik. One of the guys was very enthusiastic, but he said no because he couldn't do this. It was fine because it was before really much was done. It's better to leave at the beginning than when it's half way through. But I had a deadline. How did you do then ?
I talked to Thierry Mornet at Delcourt and asked him if he knew any writers who would be interested in my synopsis. And he came straight back with Herik. So he put me in touch with Herik. I sent him my ideas and he sent me back a 130 page script.
He totally got it. Exactly what I wanted to tell, this is just brilliant. From an American comic book, it became a French one. At Glénat, they've been very supportive. I didn't expect it to be a "bande dessinée". But I love the fact because I love doing bandes dessinées.
This is the third time. And I'd love to carry on working like that.
How is the result ?
This book looks lovely, better printing, better paper. We've got this beautiful artifact. I feel very privileged to say this because I spent years curating, creating. And now there it is, in front of me now. I saw a few copies, and it's great.
Thank you very much Charlie for giving us that time to talk about Altamont your new book.
Interview conducted on 03 June 2023 in Amiens
Transcription and translation: Claire Karius
Layout: Damien Canteau
Article posté le mardi 29 août 2023 par Damien Canteau
---
Altamont (French Version)

Author : Herik Hanna
Dessinateur : Charlie Adlard
Editeur : Glénat
Prix : 19,50 €
Sortie : 30 août 2023
ISBN: 9782344050439
Résumé de l'éditeur : After the peace and love of Woodstock, the fury and disaster of Altamont…December 1969. Woodstock and the wave of Flower Power had swept across the east coast of the United States a few months earlier. In response, the West Coast decided to turn up the decibels at a festival that was to become legendary… The biggest stars of the day were supposed to take part, starting with the Rolling Stones as headliners to set the stage alight. For Jenny and her pals, missing the concert of the century was out of the question! The good-natured atmosphere in their Volkswagen combi on the road from Los Angeles smells of marijuana. It doesn't matter if the organisation is a bit fanciful, the most important thing is the music! 300,000 people are expected to attend this peace, love and rock'n'roll event, which will ultimately take place at the Altamont race track in Northern California. Except that shortly after the group of friends arrived, an initial altercation broke out, which did not bode well. It all began with a sense of excitement, but the tension was palpable. Hired to provide security and paid in beer, the Hells Angels begin to beat and chain the crowd away from the stage. As Thomas climbs the scaffolding and Matt loses himself in an acid trip, Leonard realises that they will not get out of Altamont unscathed.This was supposed to be a beautiful, free festival, a celebration of love and sharing. Instead, the tragedy of Altamont has become the symbol of the world.
À propos de l'auteur de cet article
Damien Canteau
Damien Canteau est passionné par la bande dessinée depuis une vingtaine d'années. Après avoir organisé des festivals, fondé des fanzines, écrit de nombreux articles, il est toujours à la recherche de petites merveilles qu'il prend plaisir à vous faire découvrir. Il est aussi membre de l'ACBD (Association des Critiques et journalistes de Bande Dessinée). Il est le rédacteur en chef du site Comixtrip.
En savoir